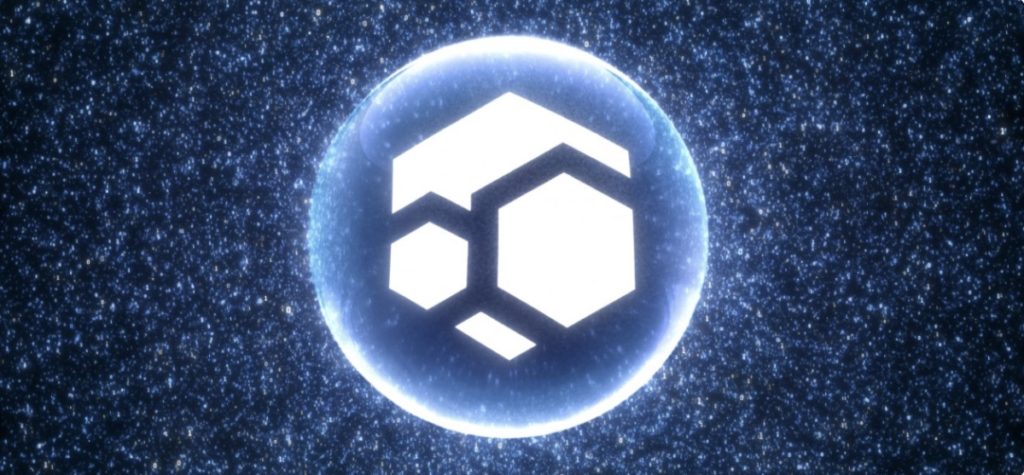 For those searching for hidden gems in this year's bear market, the FLUX ecosystem is a compelling option. The token is looking to dethrone centralized cloud services including Google Cloud and Amazon Web Services, and it offers a strong yield for those interested in contributing to the network.
Co-founders Daniel Keller, Parker Honeyman, and Tadeáš Kmenta launched the project in 2018. In an interview with GoblinCrypto, Keller said their goal was to remove data from "the hands of a few giants" in tech.
"Our cloud infrastructure is not controlled by anyone," Keller said. "We are talking about a decentralized [version of] Amazon or Google Cloud. Instead of having big data centers around the world providing the necessary computational resources, we want the common individual to be the backbone of it all."
That vision helped to propel FLUX to enormous heights in the last bull run. The token rocketed from a value of less than two cents in January 2021 to more than $3 in January 2022 — a 15,000 percent increase. As of this week, its price stood between 40-45 cents — about 22 times higher than its value a year earlier. Its market capitalization stood at $104 million, making it #234 on the market by that metric.
The project accomplishes what Keller described by incentivizing users to run the nodes that provide computing resources. That ability to participate has contributed to building a dedicated following. As of June, users actively hosted more than 12,000 nodes that provide computing power for projects on the Flux network. Anyone interested in setting up a node can begin the process by purchasing a Raspberry Pi on Amazon, which runs around $100. They're paid out according to a three-tiered scale.
Flux Node Tiers
The "Stratus" tier represents the highest level of participation (and payout). That tier requires users to hold 40,000 FLUX as collateral, valued at a little more than $17,000 as of this week. The Stratus pays roughly $150 in FLUX monthly, in addition to a handful of Kadena (KDA) rewards.
"Nimbus" is the second tier. That requires 12,500 FLUX as collateral (~$5,700) and offers a net monthly payout of $44, along with KDA
"Cumulus" is the third and lowest tier. That level requires 1000 FLUX ($400-450), but its expected net monthly payout — around negative $1.50 — is a little lackluster.
Zelcore Wallet
In 2021, the project additionally launched its own wallet, Zelcore. Users running nodes can send rewards directly to their wallet, where they can use a built-in exchange service to trade it for a range of other currencies. (Flux can similarly be earned through mining on a standard GPU.)
RELATED: Coin Center Sues to Block the Feds' Plan to Spy on Crypto Wallets
Compatible With Five Chains; Four More Ahead
One of the project's most impressive accomplishments might be its speedy expansion to additional blockchains. It's presently compatible with five chains — including Kadena, Ethereum, Tron, Binance, and Solana. It's targeting compatibility with two more — Avalanche (AVAX) and Cosmos (ATOM) — in the months ahead. And it's set to add two that have not been announced. Those who hold FLUX in self-hosted wallets (such as Zelcore) will receive a bonus airdrop of FLUX worth a percentage of their holdings after those two chains are announced.
A 'Community Project'
It is worth noting that the project's success was never guaranteed. One of its better-known competitors, the Internet Computer Protocol (ICP), immediately drew an outsized market cap of $18 billion — at a token price of $700 — when it launched in 2021. As of this week, the price stood around $5, a decline of more than 99 percent. The implosion provoked investors to sue ICP's developer, the Dfinity Foundation, who alleged that insiders dumped a massive number of tokens on the market as retail purchasers pushed it to extreme heights.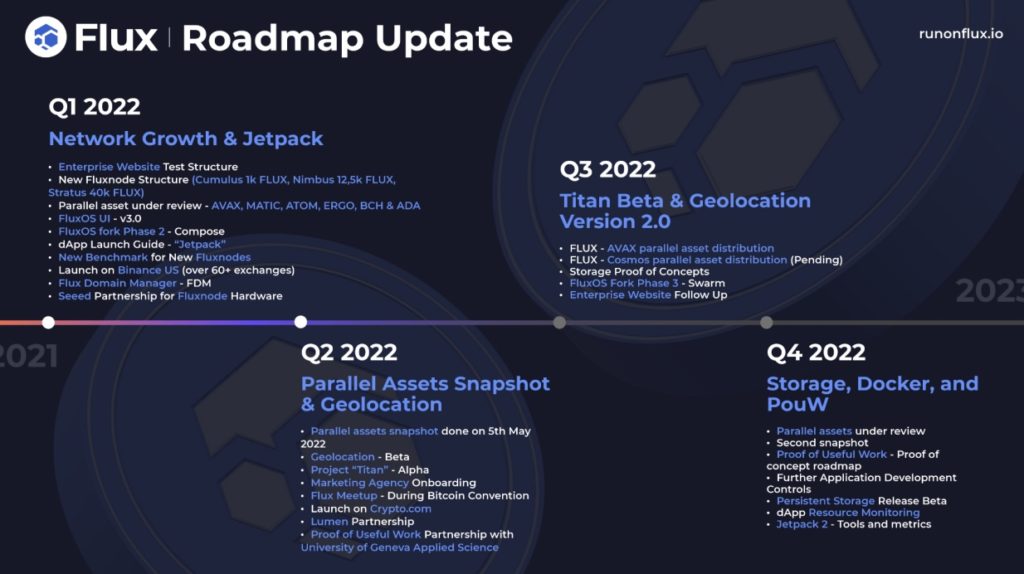 "We do not like the road that ICP has been taking," Keller said. "It is not a community project like Flux is. Their focus was to raise capital from VCs [venture capital firms] and private investors in it for a quick buck. Flux is completely different because it is community-driven and owned. And ICP does not have access to decentralized cloud infrastructure like we do."
RELATED: What is Codename CORE? A Look Inside the Mega Man-Inspired GameFi Spinoff
As of June, ICP commanded a market capitalization of $1.3 billion, compared to just $107 million for Flux. (By contrast, early investors in ICP lost more than 99 percent of their funds, while early Flux investors are still up at least 2,200 percent.) Flux stands to rise by 800 percent if it returns to its former glory, slightly short of the 1,400 percent it would gain by catching ICP.
Watch GoblinCrypto's summary of the project on YouTube above.
If you enjoyed this content from GoblinCrypto, please follow us on Twitter, Instagram, and YouTube.