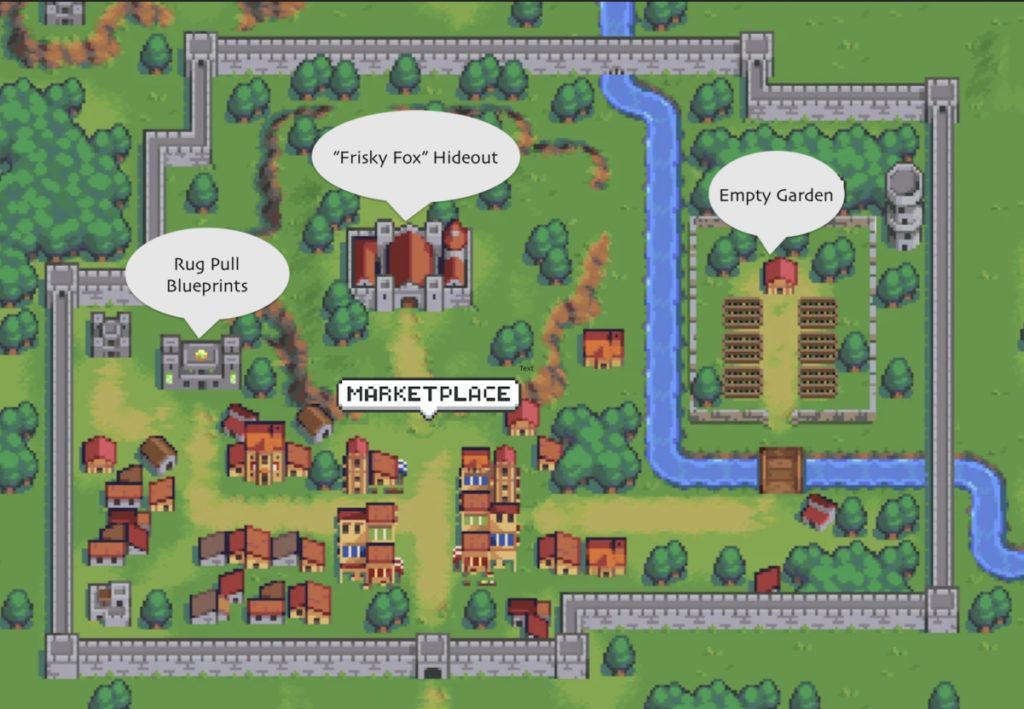 DeFi Kingdom (DFK) developers announced Thursday that they were proposing a plan to cancel locked rewards for investors who had contributed to the project's liquidity pools, saying it would be an "interesting and bold move."
"A lot of thought has been put into this," pseudonymous lead developer Frisky Fox said in an "ask me anything" (AMA) session on YouTube. He said his team explored "a lot of avenues … to see what would work best for the project" and added that eliminating promised rewards "hit all of the points" for "continuity" and "progression."
Since DFK's August 2021 launch, the project has incentivized investors to provide liquidity by compensating them with JEWEL, the game's native token. But the tokens have been mostly locked, with unlocking scheduled to begin next month. Just 108,147,032 tokens circulated as of Aug. 27, according to DFK's in-game tracker. Nearly 400 million more are set to unlock by May 2024. The prospect of five-fold inflation over the next 21 months has dampened enthusiasm among investors, who have already seen JEWEL's price decline by more than 99 percent from its $21 peak in November.
RELATED: DeFi Kingdom's JEWEL Will Begin Unlocking in September — Increasing Supply by 500%
However, in Thursday's AMA, Frisky Fox framed the move partially around the June hack of the Harmony Network's Horizon Bridge. North Korea's state-backed Lazarus Group seized $100 million in user funds through the breach. Frisky said he wanted to move the project from Harmony to the Klaytn blockchain — and suggested it was an opportunity to amend the payout terms for old investors by creating a new "Klaytn Power Token" (KPT).
Frisky Fox: Seize JEWEL Rewards and Replace Them With a New Token
"One of the major changes is that Jewel will not mint anymore," Frisky said. "It will actually change and become deflationary. There won't be unlocking JEWELs. There won't be a 500 million cap. It will be 125 million. … The [existing] JEWELs there will … power the DFK Chain." He said it would also serve as a governance token "for holding all of the votes that we'll have for the protocols."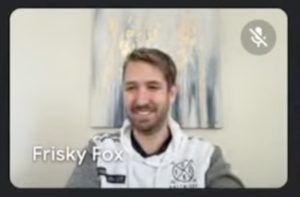 The DFK Chain is a subnet on the Avalanche (AVAX) Network, which burns JEWEL to facilitate transactions. Frisky said his plan would reduce the maximum number of JEWEL from 500 million to 125 million and create 250 million new Klayton tokens. It would also add 125 million CRYSTAL — a token on the AVAX subnet — for a total of 250 million circulating CRYSTAL.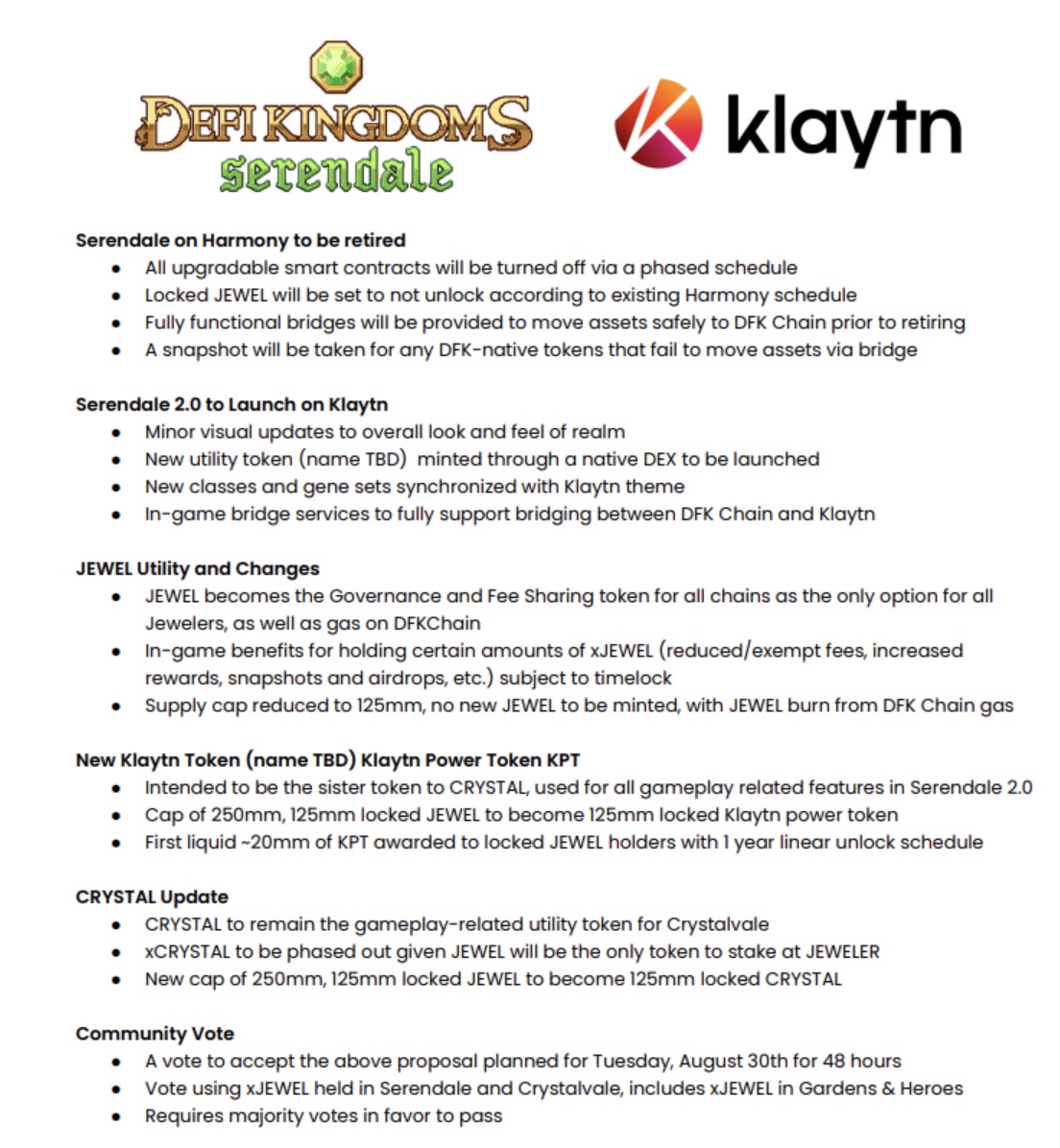 The bottom line? The proposal would end with 625 million circulating tokens related to DFK. Frisky Fox argued the number was equivalent to the previous schedule. (That schedule ends with 500 million JEWEL and 125 million CRYSTAL in circulation.) He also said the new "KPT" token would replace investors' JEWEL rewards.
RELATED: Safemoon's 'Reflection' Tokenomics: Legitimate or a 'Slow Rug Pull'?
"It's a very interesting and bold move," Frisky said. "But one of the things I like about it is that the current holders of locked JEWEL are diversifying their rewards into these other pots. They'll [receive] locked CRYSTAL, [and] KPT for Klaytn."
Soft Rug Pull?
The proposal matches the generally accepted definition of a "soft rug pull" whereby developers seize funds for reasons they deem justifiable. Such pulls "often happen after a solid form of trust has been built between the developers and the investors," RugDocWiki notes. "Liquidity pools have a timelock or the developers send their LP tokens to a burn address. Typically, the developers have a large amount of tokens in different wallets that they can sell for a profit after the price increases."
JEWEL's price increased by more than 50 percent following the AMA, from $0.17 on Thursday to $0.26 on Friday. It promptly cratered back to roughly $0.21 over the weekend.
RELATED: DeFi Kingdom Guides & Charts for Questing, Leveling, PVP, Pets, and More
However, Frisky said users would have an opportunity to vote on the move. Voting power is allocated based mainly on the number of JEWEL users have staked, which is also known as xJEWEL. Frisky did not clarify how much voting power he and his team controlled.
"We want to reiterate that we aren't the ones making this choice unilaterally," Frisky said. "We are all owners in this protocol, and it's up to all of us to make this vote as well."
The voting process will begin on Aug. 30 and run for 48 hours.
You can watch the full AMA embedded above via YouTube.