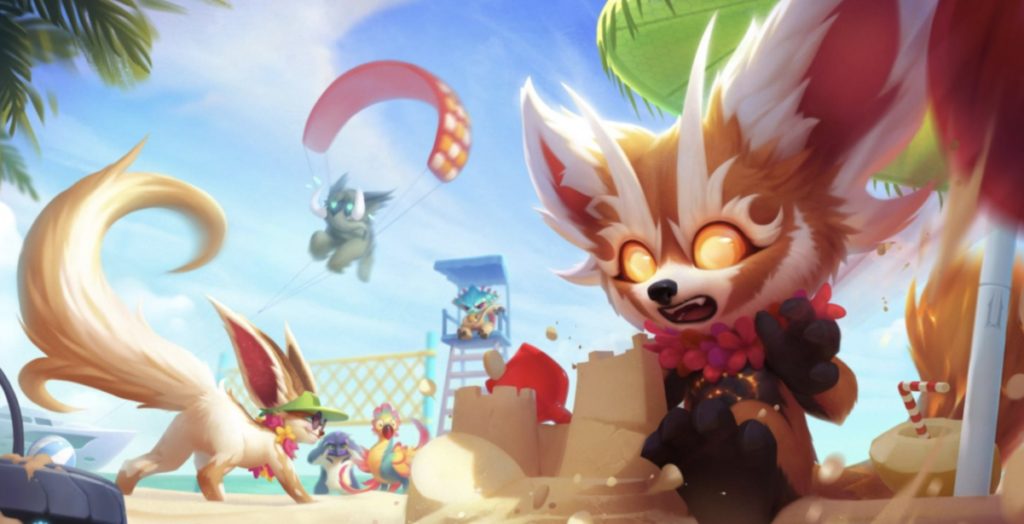 Blockchain expert and Rutgers Business School Fintech Professor Dr. Merav Ozair holds illustrious credentials in the cryptocurrency world. In addition to her role at the university, she serves as an academic advisory board member for the International Association for Trusted Blockchain Applications (INATBA), and as editor-in-chief of the World Scientific Series in FinTech at World Scientific Publishing.
In an interview with GoblinCrypto last week, Ozair shared her assessment of the Responsible Financial Innovation Act proposed in June by Sens. Cynthia Lummis (R-WY) and Kirsten Gillibrand (D-NY). She said the law — which could pass as early as next year — could carry big consequences for crypto developers, who would see a vast swath of cryptos and non-fungible tokens (NFTs) reclassified as securities.
"Eventually someone is going to knock on their door," Ozair said. "Look at what happens to a lot of those who say something like, 'Try it and see,' maybe they'll come after us and maybe they don't.' Eventually, they come. They get fined millions of dollars and they get closed down. No one wants to be in that situation, so why not think ahead?
Read the full transcript of GoblinCrypto's interview with Ozair below.
GoblinCrypto: Would Lummis-Gillibrand at least define Ethereum as a commodity in your view?
Dr. Merav Ozair: Well, [Securities and Exchange Commission Chairman] Gary Gensler gave an interview a few weeks ago. He said, basically, that other than bitcoin, all others are probably securities. The fact that he didn't mention Ethereum is telling me that he's probably thinking — the way that he's approaching it is case-by-case.
So the way it's staking in all these liquidity pools, it's probably a security. If it's used for running smart contracts and applications, it's a utility. So it's probably going to be use-case by use-case. That's my thought.
GC: What's your opinion on how the bill would treat NFTs? Securities or commodities?
MO: Use case by use case. I think that's how even the SEC is looking at it. I mean, what are you doing it with it, exactly? … People come to me with all kinds of ideas for creating NFTs. "Oh, this NFT … anyone who puts money into it will get a percentage of profit or revenue." If you create an NFT for some project, and then say anyone who puts money into that will get a percentage of profit or revenue — once you start with a distribution of revenue, it's not a regular NFT anymore.
GC: So one example we could talk about is DeFi Kingdoms (DFK). In that game, you have around 2,000 characters (or NFTs) who can "breed" new characters, and you can sell the new ones that you create. Are those securities?
MO: Nike has something called CryptoKicks. The idea is that you can wear them in the metaverse, and they said that CryptoKicks owners have the option to breed other CryptoKicks. So there's this "breeding" mechanism. Is that a security? Probably not.
RELATED: Safemoon's 'Reflection' Tokenomics — Legitimate or a 'Slow Rug Pull'?
GC: Why is that? It generates revenue.
MO: You have to be careful. A security does not just generate revenue. A commodity can also generate revenue, but it's still not a security. It's about whether you're treating it as an investment, and whether there's a distribution of profit to the holder. So there are passive holders, and there are distributions to holders.
GC: Another issue that has been controversial is whether developers have broken the law by selling new NFTs or cryptos without filing initial public offering paperwork. They would be required to do so without any grey area if this law passes. Some have been preparing for that by searching for loopholes — for instance, by telling their players that new NFTs will be handed out through raffles to those who hold their cryptocurrencies. In doing that, they avoid making a direct sale to the public. Will that allow them to get around any requirements that Lummis-Gillibrand may impose?
MO: If you're giving users a perk, then what you're giving them with the offering would fall under the definition of a security. If you're holding a token as an investment, then it's an investment. But if I'm promising anything from it, then it's a security.
GC: In the same game, DFK, they have two cryptocurrencies [Jewel and Crystal]. You can stake them in liquidity pools to earn interest. Any token that goes into a liquidity pool would be a security under the bill?
MO: Most likely, because now you're treating it as an investment. On the other hand, if it's a token used to buy artifacts for the game, that's not a security. But if you can take the token and use it for investments in securities, then that token has a different use case.
RELATED: Looking for a New Crypto Exchange? Try Phemex
GC: Some games have more than one token, but they do not all go in liquidity pools. So some developers might be overseeing both securities and commodities on their platforms. Is that correct?
It sounds crazy, but it is definitely a scenario that could happen.
GC: Is that an ideal situation? Should lawmakers be looking at handling this differently?
MO: I don't like to have a blanket definition or a rule. Like, 'All are securities or all are commodities.' Let me put it this way. If I have a house, and I live in it, no one is going to knock on my door from the IRS and [complain] that I'm living in it. But if I'm renting on it, then the IRS can knock on my door and ask for an income tax. It depends on how I'm using it.
GC: If all of these tokens are deemed securities, you have a lot of decentralized exchanges — many of them inside of games — that will suddenly be facilitating the trade of securities. What will be the implications of that?
MO: If these tokens are defined as securities, any marketplace for trading these tokens will become a securitites exchange, and then they will fall under all the provisions of a securities exchange.
RELATED: Axie Infinity's Data on Token Circulation is a Dumpster Fire that Leaves Players in the Dark
GC: What impact do you think it will have on the industry if Lummis-Gillibrand passes?
MO: I'm afraid that it will pass in a way that everything becomes a security, because that would really put a damper on how the space is going to evolve. Because if in every transaction I'm going to have related to an NFT — if everything in the metaverse is defined as an NFT, that will not work.
The metaverse is supposed to emulate a lot of physical life We don't have everything as a security in our physical life. So we'll have to figure out the exact use cases of these NFTs, because in the metaverse, they provide authenticity and ownership for each and every asset. That's their main purpose. It's not to become securities.
GC: What actions should game developers stop engaging in, in your opinion, to prepare? For instance, some of them use things like NFT sales to raise capital. Do they need to stop doing that?
MO: I think that would be very wise to tell them. Because once they're using it to generate capital, they fall under the definition of a security.
RELATED: Solana's Emission Schedule — Expect Supply to Increase 43% Over the Next 5 Years
GC: What about those that have already done it? What kind of consequences might they face?
MO: I'll let the regulators decide. I am sure the regulators will have a lot of work to do — lawsuits, investigations, and all of that.
GC: Should they be incorporating in countries outside of the U.S. to help protect themselves before the law passes?
MO: A lot of done that. But I can tell you that even outside of the U.S., the regulations are coming. There are some countries that are more friendly, so to speak, than the U.S. or Europe. But still, not a lot of gray area there.
RELATED: Wondering About AVAX Emissions? Expect Supply to Increase by 112%
GC: Do you think developers should be taking this more seriously, or doing more to prepare?
MO: Eventually someone is going to knock on their door. Look at what happens to a lot of those who say something like, "Try it and see, maybe they'll come after us and maybe they don't." Eventually, they come. They get fined millions of dollars and they get closed down. No one wants to be in that situation, so why not think ahead?
It would be very good advice for them to communicate with the SEC and ask whether what they're [dealing with], a security or not. The SEC will be collaborative with them if they do it. It's good to talk to the regulators ahead of time … getting their permission on what to do — it's better. I don't think it would put a target on them. It's the opposite. The regulators will say, "These are wise people, we want to help them."
GC: Do you think that Lummis-Gillibrand will change substantially before Congress passes it (if Congress does indeed pass it)?
MO: I don't think it's going to go as-is. I think there will be a lot to think about and many comments to come. Hopefully, at the end of the day, we will get something reasonable that allows for innovation to flourish.