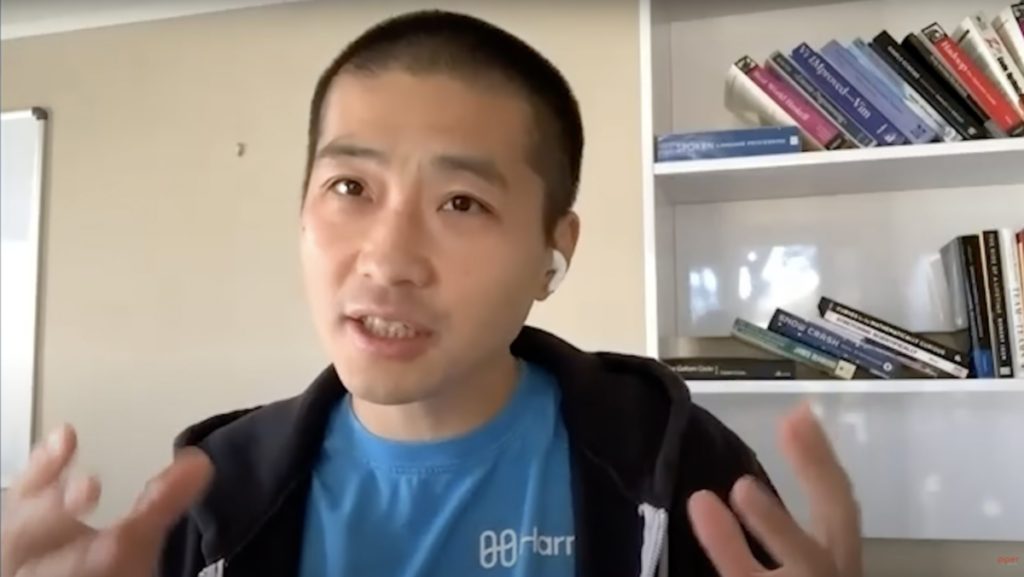 A Harmony Protocol user called on Tuesday for Harmony founder Stephen Tse to step down, saying he would introduce a vote among the network's validators if Tse failed to do so by Friday.
The user, OgreAbroad, said in a post on Harmony's forum that he sent a letter to Tse and the network's Li Jiang threatening to open a snapshot vote on his proposal if Tse declined to leave by Friday evening. "It brings me no joy to be writing this," he said in the letter. "I am actually quite saddened by the way things have turned out."
He added:
I came out here hoping that I could convince you to go on sabbatical, allow someone with the skillsets necessary to migrate the successful small business that Harmony was, into the large/medium sized business it has become. You are amazing at running small businesses. You've proven that time and again. As soon as possible, we need to be identifying what was successful, and codify it into Business Practices that will enable a small team, to manage a much larger organization effectively.

With the hack and other recent blunders, we need to move methodically, but with some haste to begin getting some of this in place.

Unfortunately, we can see you trying to work through these same problems and learn how to do what needs to be done, but we simply don't have time to wait. We need someone who already knows what they are doing to come in ASAP and get to work creating some structure, while also allowing for free thinking, and a culture understanding of failure… as no one has ever created something great without first failing a time or two. Learn from this. Grow from this. You're incredibly intelligent and amazing. I have no doubt that your next venture will be wildly successful.

If we could trust that you would step back and let someone else take the reins to do what needs to be done, that would possibly be an option. Unfortunately, you told us that had already happened when the community demanded it last time… yet you deceived us and just continued to run the organization through Li, and now have also made him Persona Non Grata to the Community.

What we need from you now, and I hope that you are hearing the meaning, not just learning the words… is to leave Harmony.

The community has been up in arms for a long time now, but instead of listening to your community moderators, you undervalued, underpaid, and caused them to become disgruntled and leave.

You are surrounded by incredibly successful, brilliant people. Many of them have wanted to say these things to you also but have not for fear of being fired while trying to help.
Harmony has been plagued by malcontent users since June when it lost $100 million to hackers who breached its Horizon bridge. Blockchain research firm Elliptic traced the hack to North Korea's state-backed Lazarus Group, leaving few options to claw the money back.
"I was urged by people on your inner team to write this," OgreAbroad claimed in his letter to Tse. "If you have not left the company by 1700 PST on Friday, I will create a snapshot vote, and we will show you in no uncertain terms that this is real."
Harmony's 715 validators — who hold at least 10,000 of the protocol's token, ONE — will be eligible to participate in the event a vote is held.
RELATED: Harmony Users Lose Hundreds of Millions in Value as Network's Stablecoins Depeg After $100 Million Hack
RELATED: Harmony Hacker Begins Funneling Funds Through Tornado Cash